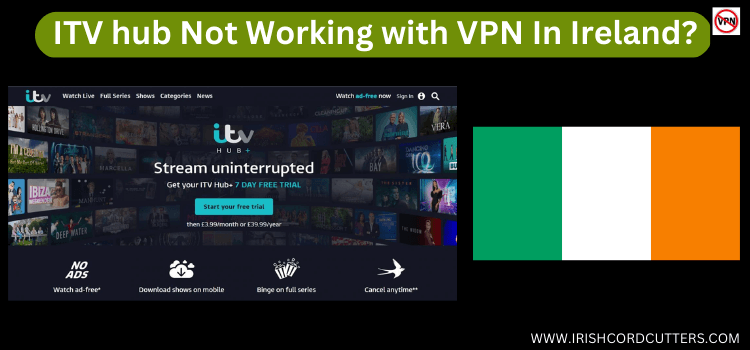 If you love binge-watching British shows and movies on ITVX in Ireland but cannot because your VPN has suddenly stopped working, then there are chances that ITVX has blacklisted your VPN IP address. 
So if you are here to find answers and resolve the issue of ITVX not working with VPN in Ireland, we have some suggestions.
You can upgrade to a better VPN, delete your cookies and cache, change VPN servers, or try a different protocol.
To make it work, we recommend ExpressVPN as it is fast, safe, and reliable.
---
Reasons Why Your VPN Can't Unblock ITVX
ITVX is one of the leading streaming services in the United Kingdom; therefore, its security is advanced. Several reasons prevent your VPN from streaming ITVX in Ireland, and it's difficult to pinpoint the exact cause.
But if you find your VPN is unable to unblock ITVX, one of the following might be the reason:
ITV Hub has already noted in a

cookie or cache

on your device that you are currently outside the UK.

ITV has placed the VPN server you're connecting on a

prohibited list.

ITV Hub is detecting

traffic patterns

that relate to VPN usage.

The locations indicated by your

IP address and GPS

are different.

Your actual IP address is being

leaked by the VPN you are using (and, therefore, your actual location)

Your

chosen server

cannot bypass ITV Hub's geo-restrictions.

ITV Hub can identify that you're connected to a

virtual server

because its actual location isn't in the UK.
---
How to Resolve the Issue of ITVX Not Working with VPN 
Since there is no clear indication of what's causing your VPN to misbehave, it's essential to try streaming ITVX after each measure to understand the issue.
The following are some steps that you can take to resolve ITVX not working with VPN in Ireland issue:
1. Use Premium VPN (As your IP might be blacklisted)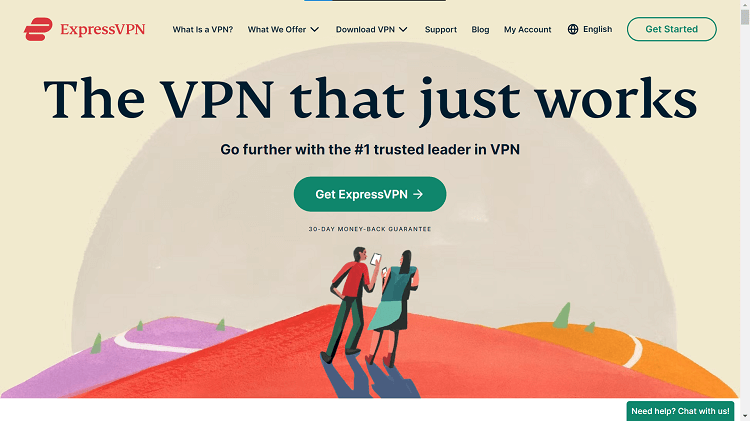 ITVX has robust security and can easily detect users using VPNs due to free VPNs' inadequate security measures.
Therefore, we recommend using a premium VPN like the one discussed in our guide to watching ITVX in Ireland.
Premium VPNs like ExpressVPN provide reliable and working IP addresses that are updating regularly.
---
2. Switch to a Different UK Server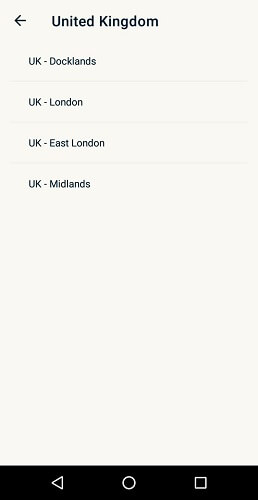 Sometimes, even a premium VPN cannot unblock ITVX outside the UK, making users doubt the VPN's capabilities. It happens because the streaming service has likely recognized and blacklisted the IP address your VPN assigned you.
As ITVX continuously checks for VPN connections to avoid violating any copyright or license laws, it can detect if a VPN is used to access the service.
Nevertheless, this does not always imply that all your VPN IP addresses have been blacklisted. If this happens, try switching to a new UK server and see if it will allow you to use your VPN with ITVX again.
---
3. Make sure your VPN protocol is set to OpenVPN UDP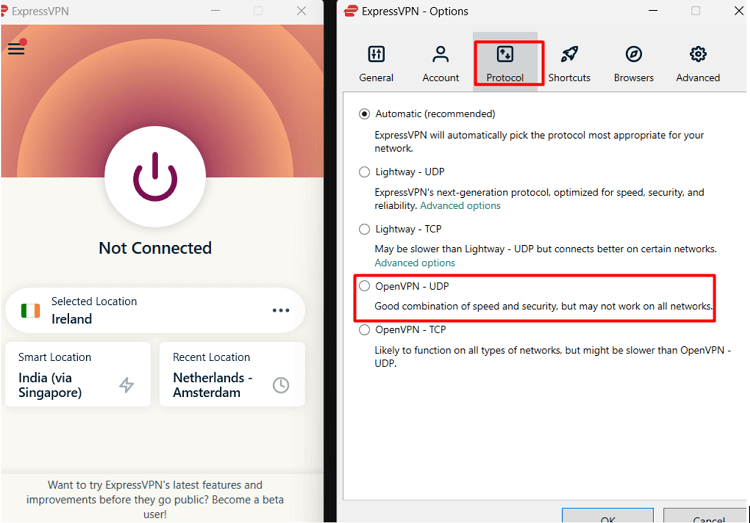 The rules that regulate how your data is redirected through your VPN servers are known as VPN protocols. If your VPN offers compatibility with different protocols, check to see which one you should switch to.
Your VPN may not be functioning because the protocol you're utilizing is either too slow or insecure to function consistently with ITVX. We advise using OpenVPN UDP as your VPN protocol.
UDP does not permit the recipient to confirm receipt of the data or ask for it to be transmitted again. In doing so, UDP may create connections and send data more quickly. 
---
4. Delete Cookies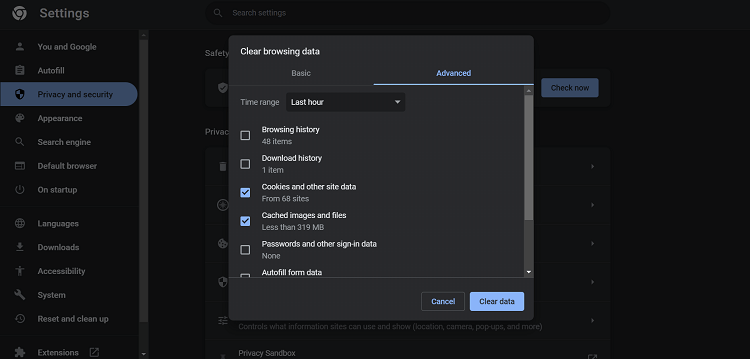 Another reason your VPN might not work is that ITVX can see your actual location from your Cookies. Cookies are small data files that your device uses to improve your online experience. 
These files frequently download unintentionally and run in the background. They are intended to be beneficial and are not malicious files. However, they might clash with VPNs. 
If the location from the Cookies is different than the one you're using with your VPN, ITVX will notice the disparity and know you're using a VPN. Your IP address will be blocked if this occurs. 
Delete your Cookies to make sure this isn't causing any problems. You can delete cookies from your web browser's settings.
---
5. Delete Cache from Apps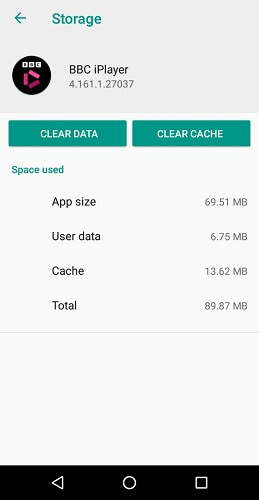 Cache stores the user's data so the hardware or software can work faster. But, like Cookies, the file cache also has information about your location that ITVX can detect. Therefore, it is crucial to delete the cache from apps.
Deleting the cache can improve your app's performance if the stored data hinders the VPN. You can delete the cache from your app's settings by clicking storage and selecting clear cache.
---
6. Turn ON the Airplane and Turn ON Wi-Fi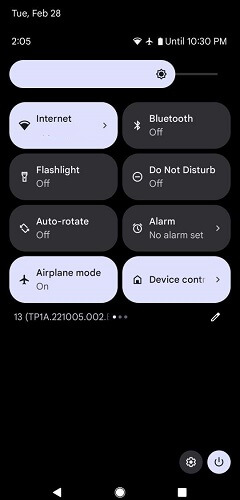 If you are trying to stream ITVX on your mobile phone but are having trouble, we suggest turning on Airplane Mode. Turning the mode on causes your phone carrier's signals to turn off.
You might be unable to unblock ITVX using a premium VPN because ITVX can detect your location from your phone's signals. Turning on the Airplane mode and then turning on the Wi-Fi to watch ITVX in Ireland can help VPN to unblock the service.
---
7. Report the Reason to Your VPN Support Page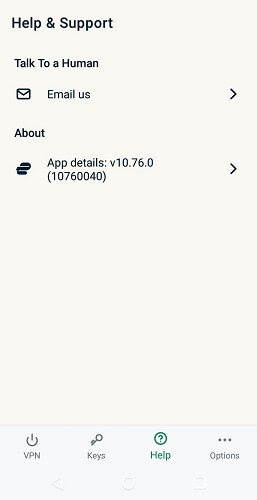 If none of these solutions work, you could report the issue to your VPN's support page and see if they can guide you through the problem. 
Reporting the issue helps because if ITVX has blacklisted the IP address and the server, the VPN providers may change the IP address and assign a new working one.
---
8. Enter the Correct UK Postal Code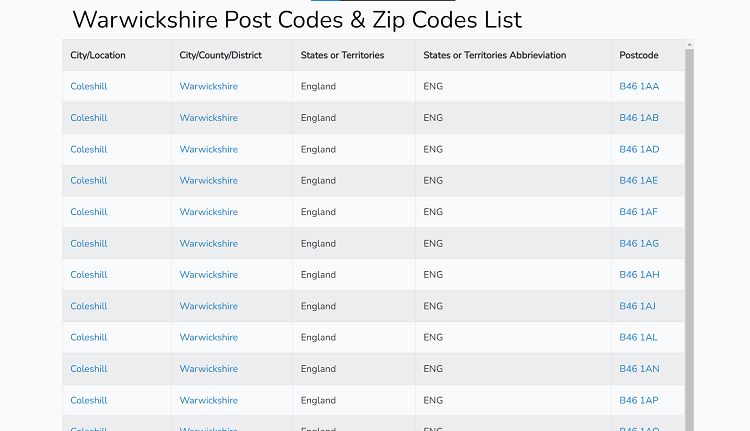 Another reason you cannot watch ITVX in Ireland using a VPN is that you've entered the wrong UK postal code when creating your ITVX account. ITVX needs the correct UK postal code to ensure seamless coverage.
To resolve ITVX not working with the VPN issue in Ireland, you can try any of the following UK postal codes when making your ITVX account:
LU1 1BP

DN1 1BP

BT41 1AA

BD20 7AF

CV13 0AN

CA1 1AE

B31 4PT

GL56 0SL
---
How Does ITVX Detect VPN?
ITVX only owns the licensing rights to stream its content in the United Kingdom, and it performs its due diligence to block any foreign IP address, VPN, WebTRC, and DNS. This means that even if you use a VPN, your connection will be detected by ITVX servers.
Free VPNs and Smart DNS servers leak out their original IP address and are easily caught by ITVX security. Another way ITVX detects VPN servers is by identifying the number of users accessing one IP address.
There is a unique IP address for each internet connection. An average UK IP address can accommodate 1 to 8 people who are online simultaneously. VPNs face a challenge because they have more users than IP addresses.
They must do this to continue being profitable. But, because it compels users to exchange IP addresses, it has downsides. As a result, ITV Hub restricts VPN connections when it detects more than 1–8 people accessing its service from the same IP address.
---
How Does a VPN Unblocks ITVX from Outside the UK?
ITVX is only available to stream in the UK due to geo-restrictions and to access it in Ireland, you will need to connect your device to a reliable VPN.
A VPN assigns you a new UK IP address by connecting you to a UK server. This way, when you try to access ITVX, it will identify your location as the UK and grant you access to stream its content.
A VPN also encrypts your data, allowing a seamless streaming experience without compromising security and privacy. 
We recommend you use ExpressVPN because it has the fastest servers and provides stable and secure connections.
---
3 Best VPNs to Watch ITVX in Ireland? 
We've tested more than 35 premium VPN services and concluded that only three could unblock ITVX from Ireland on the first attempt.
Here's a list of the top 3 VPNs that works to unblock ITVX in Ireland:
---
1. ExpressVPN
We advise using ExpressVPN to unblock and access ITVX in Ireland. ExpressVPN has 3,000+ servers in over 94 countries and 5 servers in the UK in locations like London, the Midlands, Wembley, and Docklands.
The security features of ExpressVPN include 256-bit AES encryption, a kill switch, DNS, IPv6, and WebRTC leak protection. The unlimited bandwidth and unbelievably fast speeds (83 Mbps out of 100 Mbps) let you stream without buffering.
Five devices can be used simultaneously with ExpressVPN, where you can stream various services, like Sling TV and Pluto TV, and channels like Lifetime. At €6.91/month, you can get all the top features with a 30-day money-back guarantee.
---
2. Surfshark
Surfshark is another one of our recommended VPNs. The total servers for Surfshark exceed 3200. They are available in 100 countries, including the UK. Glasgow, Edinburgh, Manchester, London, and Manchester all have Surfshark servers.
Due to features like 256-bit AES encryption, a kill switch, IPv6 leak protection, and DNS for data security, this VPN's security is also top-notch. At an average speed of 207 Mbps over a 1 Gbps connection, it's also one of the fastest VPNs.
Surfshark works perfectly to access ITVX and other UK channels and services, such as Channel 4, BBC iPlayer, and UKTV Play.
Users are kept safe by Surfshark's no-log policy, which guards their data and privacy. The subscription to Surfshark costs just €1.99 a month and comes with a 30-day money-back guarantee.
---
3. NordVPN
NordVPN is the third option we suggest. It has about 440 servers in the UK. But, this is merely a tiny portion of the organization's extensive network, which consists of more than 5,400 servers in 60 locations.
It can unblock ITVX in Ireland due to its exceptional server speeds. NordVPN allows you to stream without lag or buffering (an average download speed of 81 Mbps in our tests).
It offers WebRTC leak protection, 256-bit AES encryption, IPv6, DNS, a no-logs policy, and a unique kill switch. You can connect up to 6 different devices for €5.99/month for a subscription.
---
FAQs – ITVX Not Working with VPN in Ireland
Is it possible to watch ITVX in Ireland using a free VPN?
No, because free VPNs do not offer enough servers and proper security, they can easily be detected and blocked by ITVX. Additionally, they jeopardize users' privacy by leaking their information.
Why is ITVX not working with my premium VPN?
If you cannot watch ITVX using a premium VPN, try changing to a different server, as the server you're trying can be blocked or under maintenance. Also, make sure that you have chosen the correct VPN protocol.
Why does ITVX block VPN?
Because ITVX is only available to users in the UK, it prohibits the usage of VPNs. ITVX checks your location to ensure you are in the UK and aren't hiding behind a server-based virtual connection.
---
Conclusion 
ITVX is one of the best streaming services in the United Kingdom and equally popular in Ireland. You can watch ITVX in Ireland using a VPN, as the service is geo-restricted. But often, ITVX does not work in Ireland, even with a VPN.
The issue of ITVX not working with VPN in Ireland can occur due to different reasons. You can try to resolve the issue by following the guidelines mentioned in the article.
However, we recommend using ExpressVPN as your premium VPN to stream safely without leaking your information and getting blocked by streaming services.