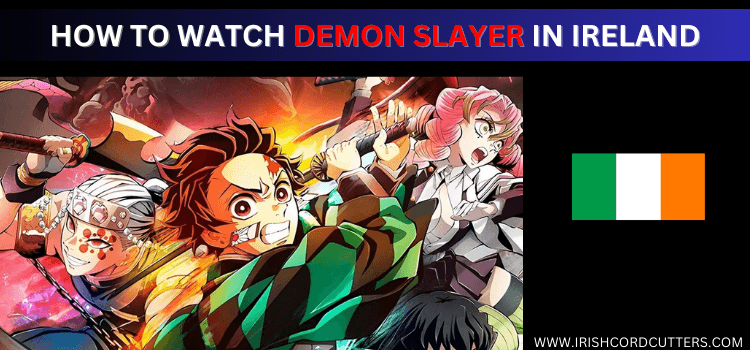 Demon Slayer: Kimetsu no Yaiba is a popular anime series based on the manga of the same name by Koyoharu Gotouge. The series is set in a world where demons outrun humans in numbers and powers, creating Demon Slayer human organization.
The anime follows Tanjirou Kamado, a young boy whose entire family was killed in a demon attack and his sister was cursed.
Burning in the fire of vengeance, Tanjirou takes an oath to avenge his family's death and cure his sister, who is becoming a demon after the attack.
The series has four arcs or seasons. You can watch Demon Slayer in Ireland on Crunchyroll with a premium subscription. Netflix also offers Demon Slayer in several international libraries that you can access in Ireland via VPN.
If you want a free site to enjoy Demon Slayer, we have got you covered. However, you must use a premium VPN, such as ExpressVPN, to hide your streaming activity from your ISP.
Our Recommended VPN – ExpressVPN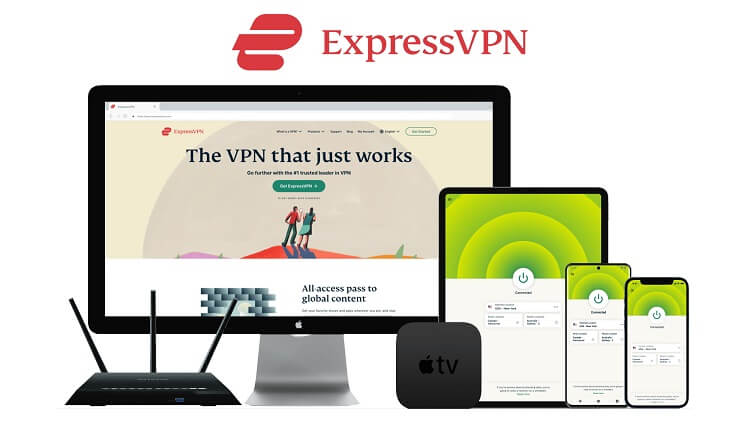 ExpressVPN is our recommended choice to watch Demon Slayer in Ireland if you stream for free, as it hides your streaming activity.
Get yourself ExpressVPN today and enjoy three extra months for free. You also get a 30-day money-back guarantee to use all its features for 30 days.
Try ExpressVPN (Black Friday Deal)
---
How to Watch Demon Slayer in Ireland
You can watch Demon Slayer in Ireland through Crunchyroll. It is a freemium streaming platform for enjoying Japanese anime. The streaming service offers the first three episodes of season 1 for free in Ireland with a simple registration. 
Follow the steps below to watch Demon Slayer Ireland:
Step 1: Open the Crunchyroll website and click on the profile icon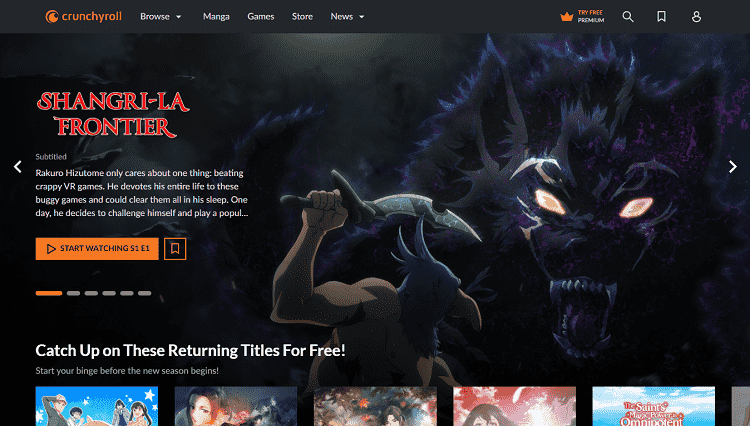 Step 2: Click Create account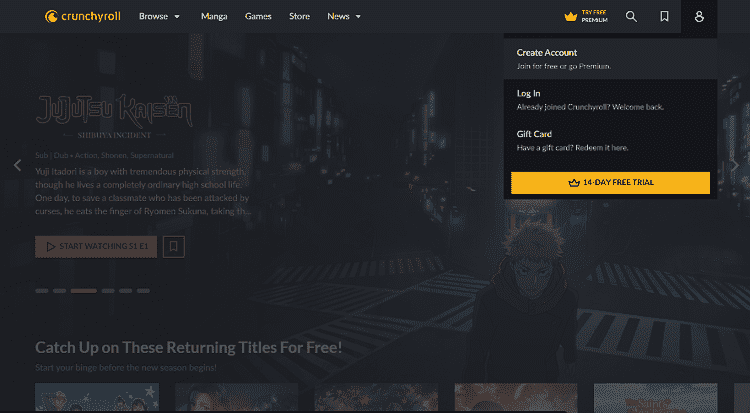 Step 3: Enter your email address and password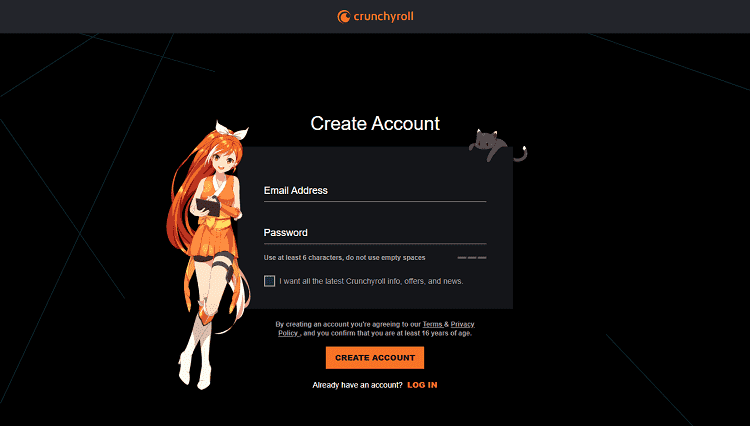 Step 4: Select your Avatar and username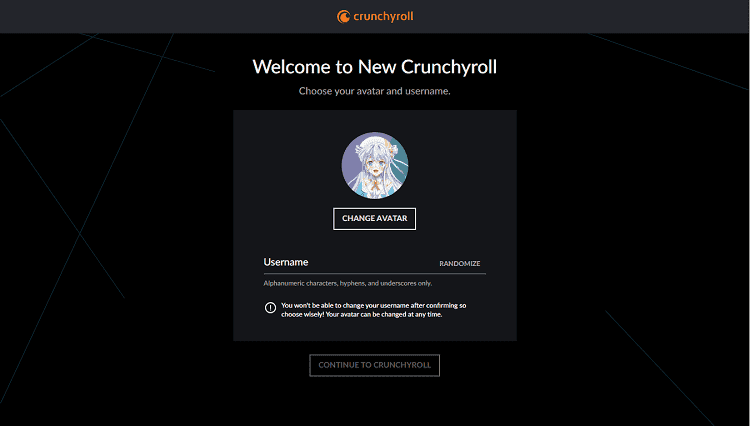 Step 5: From the home screen, search for Demon Slayer and choose the show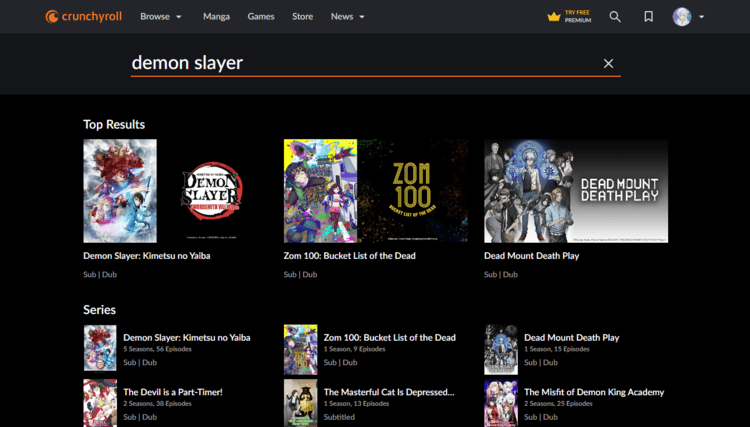 Step 6: Start watching episode 1 for free or select Try Premium to watch all episodes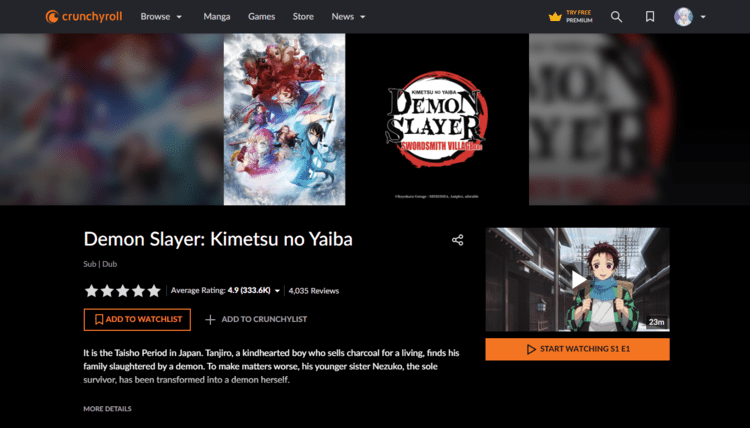 Start 7: Choose your subscription plan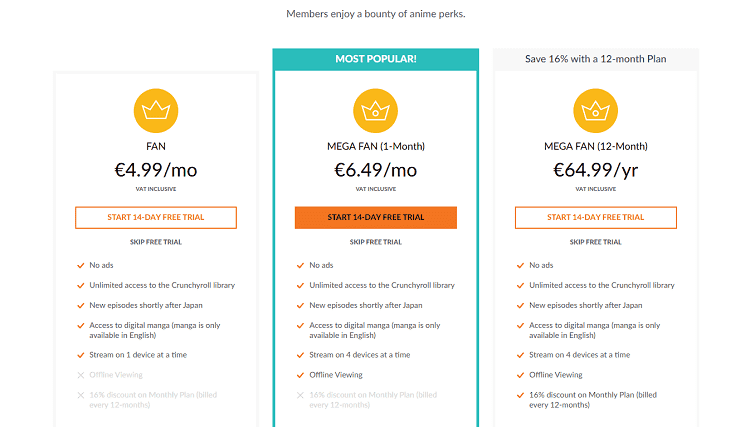 Step 8: Enter your payment credentials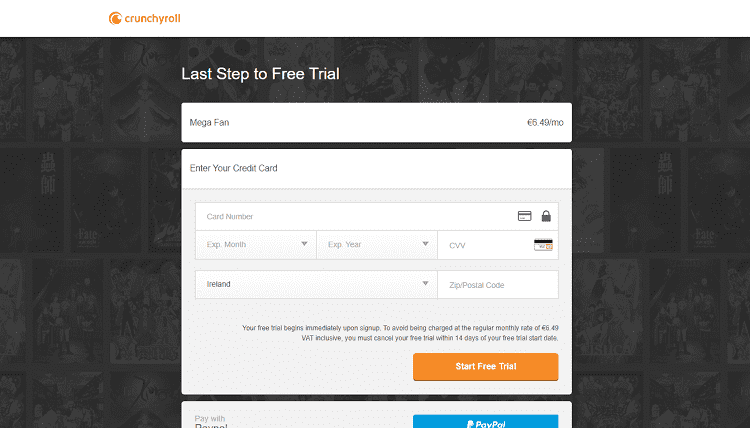 Step 9: Enjoy streaming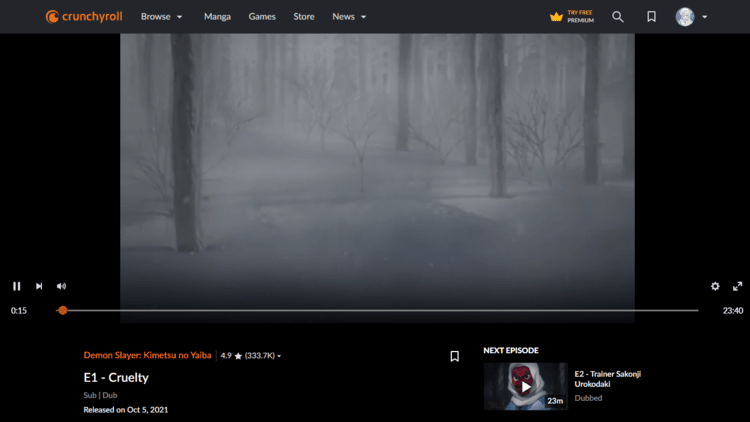 ---
Free and Premium Ways to Watch Demon Slayer in Ireland
We recommend streaming Demon Slayer in Ireland on several free and premium streaming services. The premium services require a subscription. However, you don't need to subscribe for free services.
The following are the three ways to watch Demon Slayer in Ireland:
1. Crunchyroll (Premium)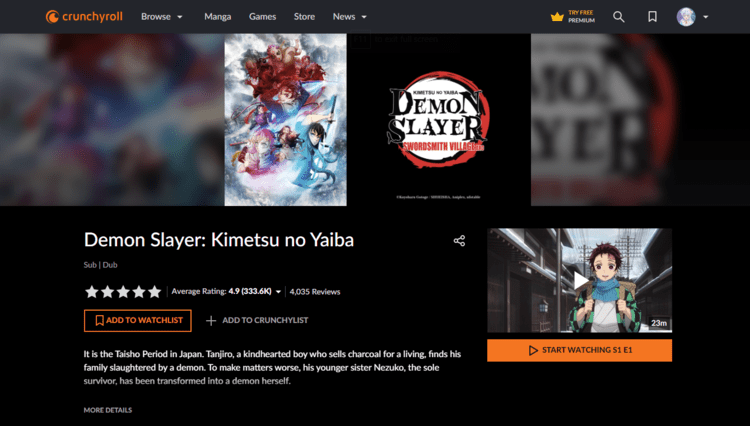 Crunchyroll is your one-stop destination to enjoy anime in Ireland. It is an American streaming service available in several regions. The service offers licensed Japanese Anime and Manga worldwide. 
Crunchyroll is the licensed distributor of Demon Slayer and other popular anime in Ireland. The service is freemium, meaning you can stream a few episodes of season 1 of Demon Slayer for free with a free account.
However, you must subscribe to its premium plans to stream the entire season. Crunchyroll offers three subscription plans. The Fan plan costs €4.49/month, the Mega Fan plan costs €6.49/month, and €64.99/year.
---
2. Netflix (Premium)
Netflix is another premium streaming service where you can enjoy all the arcs and episodes of Demon Slayer. Netflix is a household name in streaming services and is available in almost every home worldwide.
Even though the service is offered in Ireland, Irish Netflix does not have Demon Slayer. However, you could watch the show by accessing libraries in India, Canada, Pakistan, Malaysia, the Philipines, Italy, etc. 
You can connect to the ExpressVPN server of any country mentioned to enjoy Demon Slayer in Ireland on Netflix. You can subscribe to Netflix's basic plan for 8.99€/month. 
Read More: How to Watch Netflix in Ireland 
---
3. AnimeSuge.to (Free)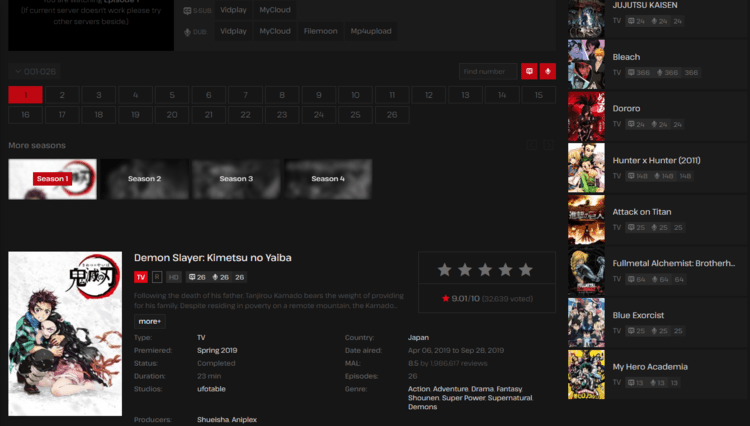 The only free way to stream all arcs of Demon Slayer is through AnimeSuge. AnimeSuge is a free anime streaming website to watch popular anime movies and series in Japanese or English dubbing and subtitles. 
AnimeSuge lets you stream your favourite anime without subscribing or registering. However, the website offers the content unofficially. 
That's why there are chances that your internet provider can block the website. We recommend ExpressVPN to hide your streaming activity from your ISP to stream Demon Slayer without any hindrance.
---
What is the Premise of Demon Slayer
The anime "Demon Slayer" centers on the tale of Tanjirou Kamado, a little boy who lives in a world where demons have overrun humans. After a demon's vicious attack on his family, he and his sister are the only survivors.
Tanjirou's sister suffers from injuries from the attack and is slowly turning into a demon. Tanjirou vows to become a Demon Slayer to avenge his family's death and find a cure for his beloved sister.
He starts training under a demon hunter named Tomioka Giyuu and develops close relationships with the other demon hunters, Zenitsu Agatsuma, and Inosuke Hashibira.
---
Cast of the Demon Slayer
The following is the voice-cast of Demon Slayer:
Natsuki Hanae as Tanjiro Kamado

Zach Aguilar as Tanjiro Kamado

Abby Trott as Nezuko Kamado

Akari Kitô as Nezuko Kamado

Yoshitsugu Matsuoka as Inosuke Hashibira

Hiro Shimono as Zenitsu Agatsuma

Aleks Le as Zenitsu Agatsuma

Bryce Papenbrook as Inosuke Hashibira

Gui Niang as Shinobu Kochou

You-Wu-Yue-Shan as Naho Takada
---
How to Watch Demon Slayer in Ireland on Mobile Phones
You can watch Demon Slayer via our recommended free website. We recommend ExpressVPN since the service provides the content without an official license. 
Follow the steps below to watch Demon Slayer in Ireland:
Step 1: Install our suggested ExpressVPN app on your device
Step 2: Connect to the US Server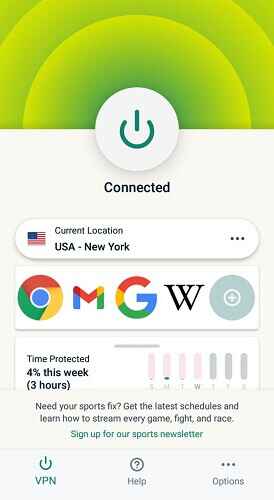 Step 3: Open https://animesuge.to/ OR https://www7.gogoanime.me/website and click on the search bar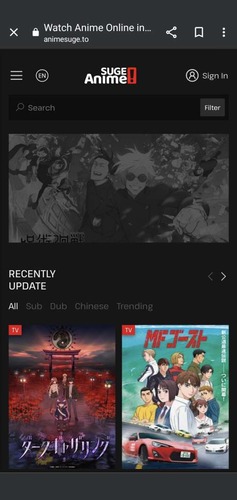 Step 4: Search for Demon Slayer and choose the show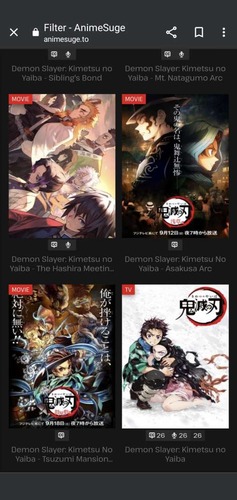 Step 5: Select the season and episode you want to watch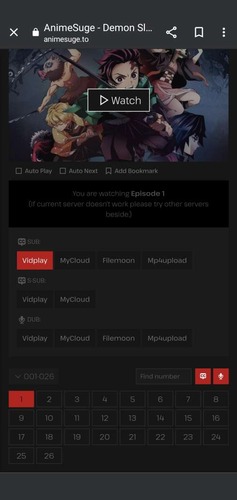 Step 6: Enjoy streaming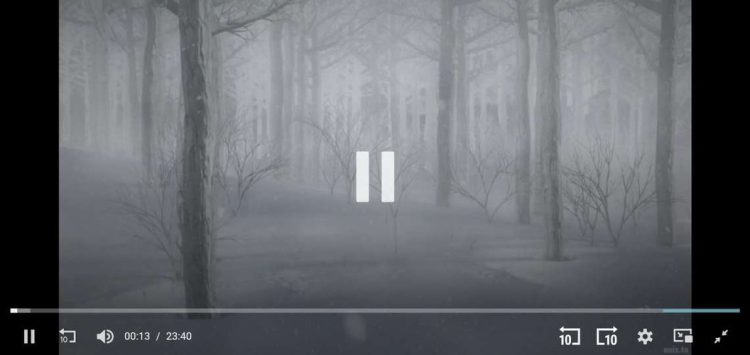 Try ExpressVPN (Black Friday Deal)
---
Other TV Shows to Watch in Ireland
If you enjoy watching anime, then you should stream the following series in Ireland:
Dr. Stone is an Anime TV series that follows Senku Ishigami, a genius boy who emerges from petrification in a stone world 3,700 years after the whole world has become stone.
One Piece is a fantasy adventure TV show based on popular manga. The show follows the adventures of the Straw Hat Pirates as they search for the One Piece to make their leader the Pirate King.
Watch Zom 100: Bucket List of the Dead in Ireland
Zom 100: Bucket List of the Dead is a zombie anime series following Akira Tendu, a boy with no purpose. When a zombie apocalypse struck Tokyo, he turned his life around by following a bucket list of things he wanted to do before dying.
Oshi No Ko follows a doctor and his deceased patient who are reborn to a famous Japanese pop idol as twins. The duo enters the entertainment world to catch their mother's killer.
Watch Jujutsu Kaisen in Ireland
The anime follows a young boy, Yuji Itadori, with exceptional physical strength. He accidentally gets cursed while trying to save his friend from menacing spirits. After being cursed, Yuji joined Tokyo Jujutsu High School of Sorcery to master and expel his curse.
Other popular animated shows may include, Rick and Morty, Solar Opposites, Family Guy and Owl House.
---
FAQs – Demon Slayer
Why is Demon Slayer assigned an R-rating?
There is a lot of fantasy violence in the anime, involving corpses and bloody injuries, some of which include small children. It also has unsettling pictures of people consuming human flesh or changing into demons.
Does Demon Slayer Corps have a ranking system?
A ranking system inside the Demon Slayer Corps establishes a Slayer's income, task difficulty, and alliances.
Is there a Demon Slayer movie?
Yes, there is a Demon Slayer Movie titled Demon Slayer: The Movie: Mugen Train. You can watch the movie after season 2 of the show.
---
Conclusion
Demon Slayer is a must-watch for anime lovers. The plot is simple but extraordinary. Tanjirou Kamado is a young boy whose entire family is killed in a demon's attack. He is looking for revenge for his family.
With a subscription, you can watch Demon Slayer in Ireland on Crunchyroll. Another premium way to watch anime in Ireland is via Netflix. We have included a free website for our readers who don't want to subscribe to a premium service.
However, you must use ExpressVPN to access Netflix. The VPN is also necessary to hide your streaming activity on the free website.