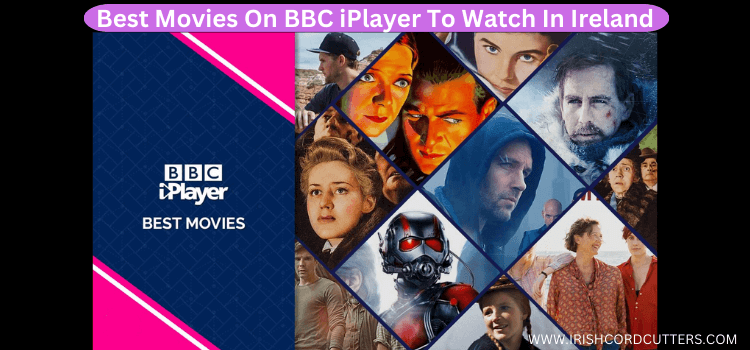 There is an extensive collection of films to stream on BBC iPlayer. Like Netflix, Hulu, or any other premium streaming platforms online, BBC iPlayer also has some excellent titles you can watch over the internet, and that too for FREE!
We have listed the top 10 best movies to watch on BBC iPlayer along with their IMDB ratings, Cast, Genre, etc.
Pro Tip: Best Shows to Watch on BBC iPlayer
Some of the best movies to watch on BBC iPlayer in Ireland are Mary Queen of Scots, The Mule, The Blue Story, and more. BBC iPlayer is a free-to-stream service but is available only in the UK.
For watching these movies on BBC iPlayer in Ireland, you must use a VPN and connect to the UK server. ExpressVPN is our #1 choice.
Our Recommended VPN – ExpressVPN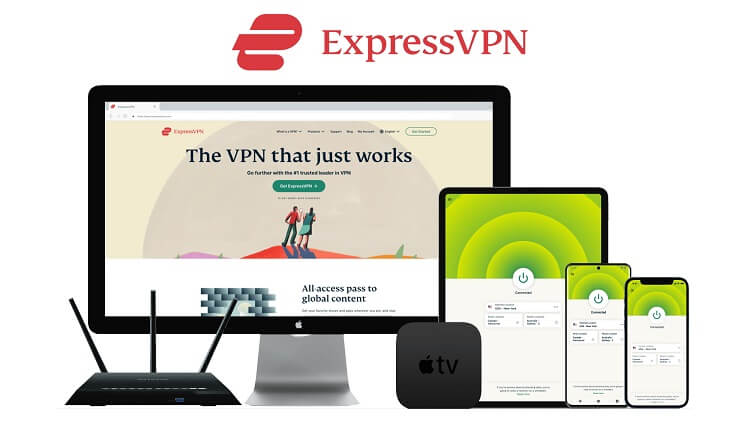 ExpressVPN is our recommended choice when it comes to watching Movies & Shows on BBC iPlayer as it assigns you a UK IP address when connected to the UK server.
Get ExpressVPN today and enjoy 3 extra months free. It also offers a 30-day money-back guarantee policy that allows you to access all features risk-free for 30 days.
Try ExpressVPN (Black Friday Deal)
---
10 Best Movies on BBC iPlayer to Watch in Ireland
BBC iPlayer offers a massive range of movies with a wide range of genres to choose from. You can select your favorite movies and watch them for free.
Below is a list of the 10 best movies on BBC iPlayer to watch in Ireland.
1. What We Do in the Shadows (7.6/10)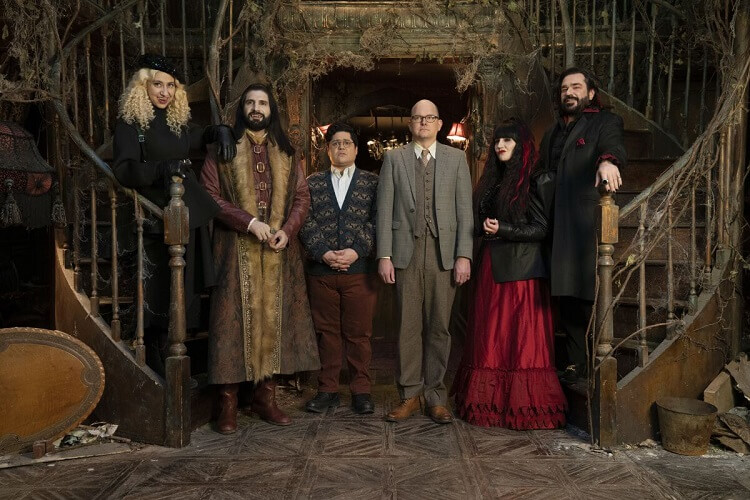 Genre: Comedy, Horror
Director: Taika Waititi, Jemaine Clement
Writer: Taika Waititi, Jemaine Clement
Cast: Jemaine Clement, Rhys Darby, Taika Waititi
IMDb Rating: 7.6/10
One of the most recommended and watched films on BBC iPlayer is What we do in the shadows. It is a hilarious mockumentary about a group of vampires living together in New Zealand. 
Out of all the best movies on BBC iPlayer to watch in Ireland, What we do in the shadows is a great choice, which is 1he 26 mins long. In the story, The vampires encounter daily challenges by running into werewolves and adjusting to modern life in the 21st century.
What we do in the shadows is equally funny and scary.  The movie is a must-watch for people interested in light comedy and can endure horror scenes.
Read More: How to Watch What we do in the shadows in Ireland
---
2. Mary Queen of Scots (6.3/10)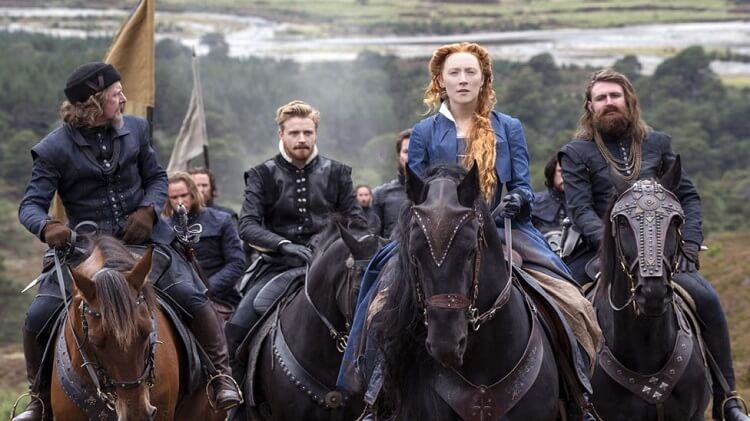 Genre: Biography, Drama, History
Director: Josie Rourke
Writer: John Guy, Beau Willimon
Cast: Margot Robbie, Saoirse Ronan, Jack Lowden
IMDb Rating: 6.3/10
Mary Queen of Scots is a great film that tells the tale of Mary Stuart, the queen of France. The film is a biography of her life. She was crowned at 16, widowed at 18, and refused to remarry again.
She returns to her homeland, where Queen Elizabeth 1 is ruling over England. She has to go through deception, betrayal, heartbreak, and whatnot but still stands brave and strong. The movie is a must-watch on BBC iPlayer and is available under the Drama or History genre.
---
3. The Mule (7/10)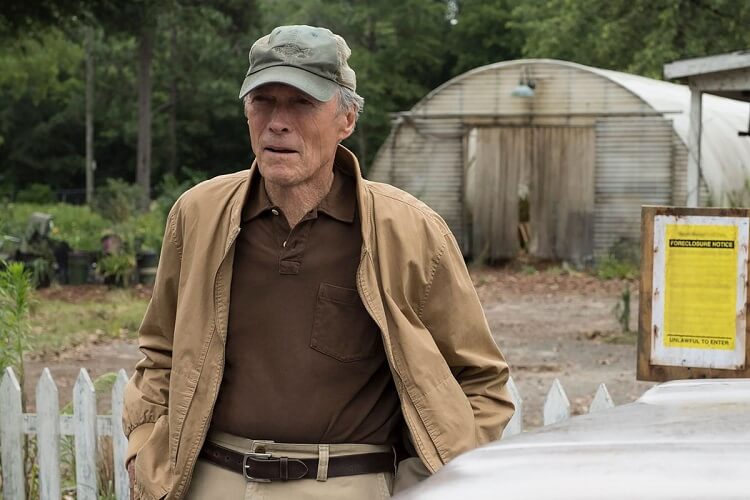 Genre: Crime, Drama, Thriller
Director: Clint Eastwood
Writer: Sam Dolnick, Nick Schenk
Cast: Patrick L. Reyes, Clint Eastwood, Cesar De Leon
IMDb Rating: 7.0/10
The mule is about a ninety-year-old man named Earl stone who is now alone and jobless as his company closes. A man offers him an easy job to drive. Little does Earl know he is working as a drug courier for a Mexican cartel. 
Earl has to stay low and make sure he does not get caught. The movie takes thrilling turns during its 1 hr 56 mins and will keep your eyes glued to the screen. To stream The Mule on BBC iPlayer in Ireland, you will need a VPN, and our recommendation is ExpressVPN.
---
 4. Spider-Man: Far from Home (2019)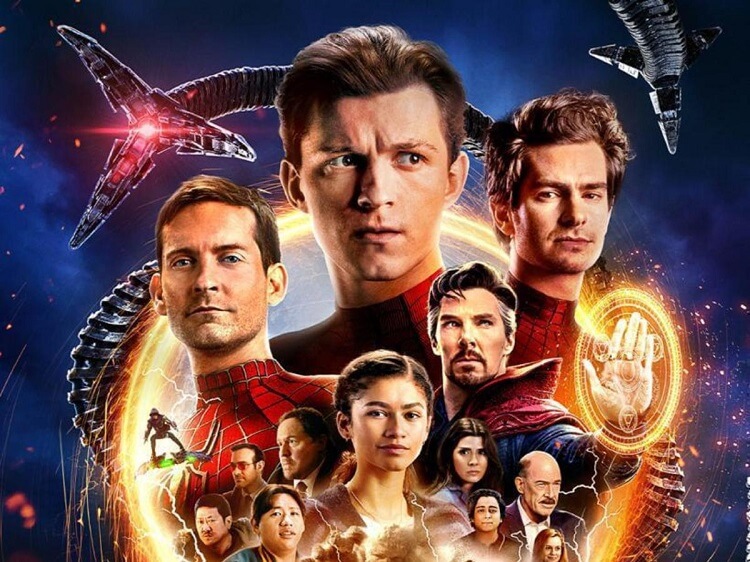 Genre: Action, Sci-Fi, Adventure
Director: Jon Watts
Writer: Erik Sommers, Chris McKenna, Stan Lee
Cast: Jake Gyllenhaal, Tom Holland, Samuel L. Jackson
IMDb Rating: 7.4/10
Spider-man: Far from home is one of the many Marvel movies on BBC iPlayer. The story begins when Peter Parker and his class fellows are sent away on a European vacation.
Instead of having a regular vacation, parker finds himself and his friends in danger from Mysterio. It is all up to him to stop the evil and o save them all from it. 
---
5. Giant Little Ones (7.2/10)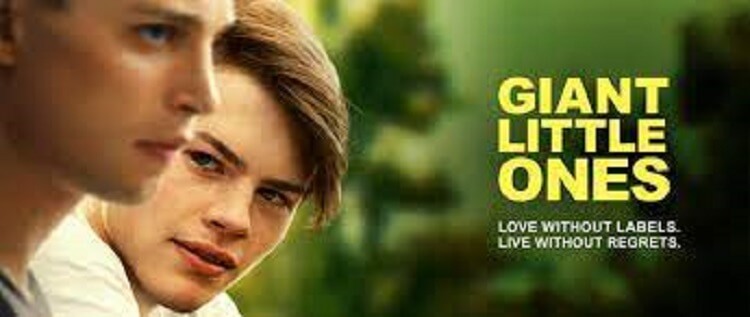 Genre: Drama
Director: Keith Behrman
Writer: Keith Behrman
Cast: Darren Mann, Josh Wiggins, Taylor Hickson
IMDb Rating: 7.2/10
Two best friends, Franky Winter, and Ballas Kohl, are famous in high school and are going through a phase in life. In the story, their parents are good friends, and Ray gets divorced as he realizes he is more interested in a man.
The movie is a classic drama where a series of events revolve around two high schoolers and their parents as they make some difficult decisions.
---
6. 47 Meters Down Uncaged (5/10)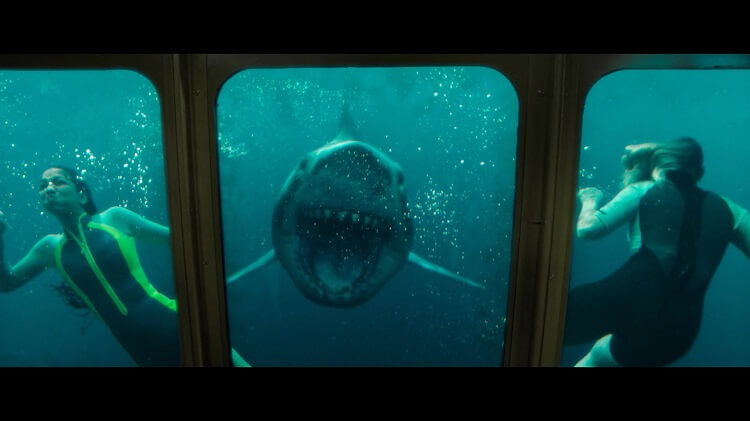 Genre: Adventure, Drama, Horror
Director: Johannes Roberts
Writer: Johannes Roberts, Ernest Riera
Cast: Corinne Foxx, Sophie Nelisse, Brianne Tju, Sistine Stallone
IMDb Rating: 5.0/10
The movie is about 4 teenage girls that love to dive and decide t go on a diving adventure that leads them to explore a submerged Mayan city. But they are unaware of the hardships that follow them in this adventure.
After going 47 meters down, the excitement becomes a jolt of terror when they realize Great white sharks surround them. Now the air supply is exhausting them, and they must fight the tunnels and make their way out of the hunting ground.
---
7. Twelve Monkeys (8/10)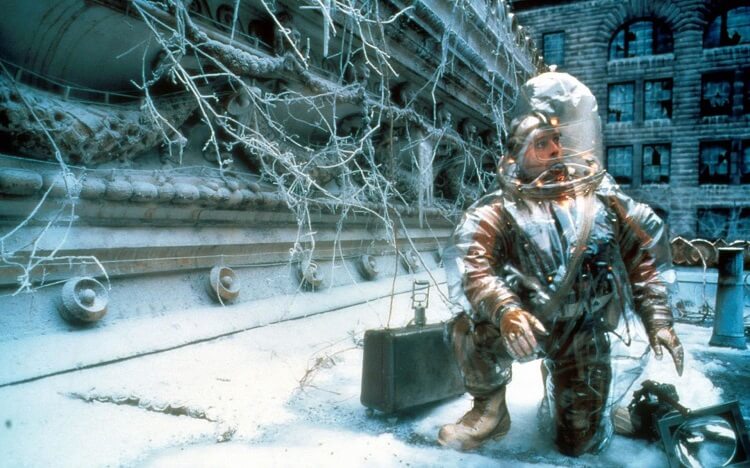 Genre: Mystery, Sci-Fi, Thriller
Director: Terry Gilliam
Writer: David Webb Peoples, Chris Marker, Janet Peoples
Cast: Joseph Melito, Brad Pitt, Bruce Willis, Jon Seda
IMDb Rating: 8.0/10
If you are interested in watching sci-fi thrillers, then 12 Monkeys is the film you need to discover. It is one of the best movies on BBC iPlayer to watch in Ireland. The movie's plot lies between two different eras, 2035 and 1996. 
The scientists research a cure for humanity but end up in a mental institution where he crosses paths with insane Jeffrey Goines. He attempts to flee but fails and ends up imprisoned in a cell. 
The story takes a turn when he suddenly vanishes from his cell one day. The sci-fi movie is filled with mystery and thrilling turning points.
---
8. Small Axe (7.8/10)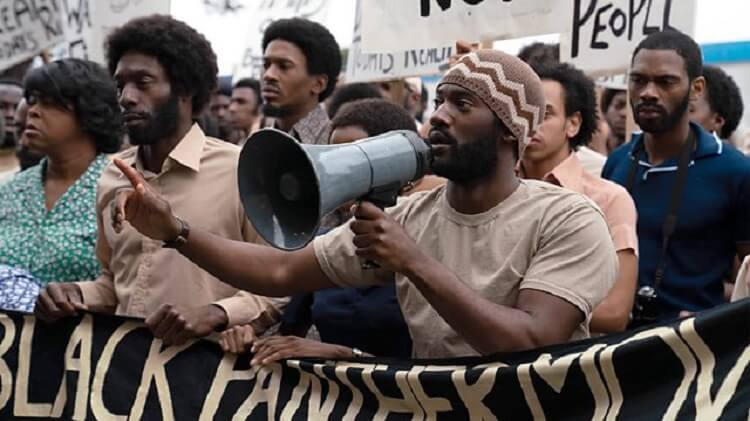 Genre: Drama, History, Anthropology
Director: Steve McQueen
Writer: Rebecca Lenkiewicz, Steve McQueen
Cast: Naomi Ackie, Khali Best, Gary Beadle
IMDb Rating: 7.8/10
The Small Axe is among the BBC iPlayer movies that have always been on top of the list. The film is about the hardships faced by the West Indian community from the 1960s to 1970s.
It provides a solid educational message for the viewers, and the details in the movie make it engaging. The Small Axe was released in 2020 and portrayed the period worth the watch.
It is a small 1-hour movie with a positive message beautifully put for the audience to engage and enjoy simultaneously. 
---
9. Ali (6.7/10)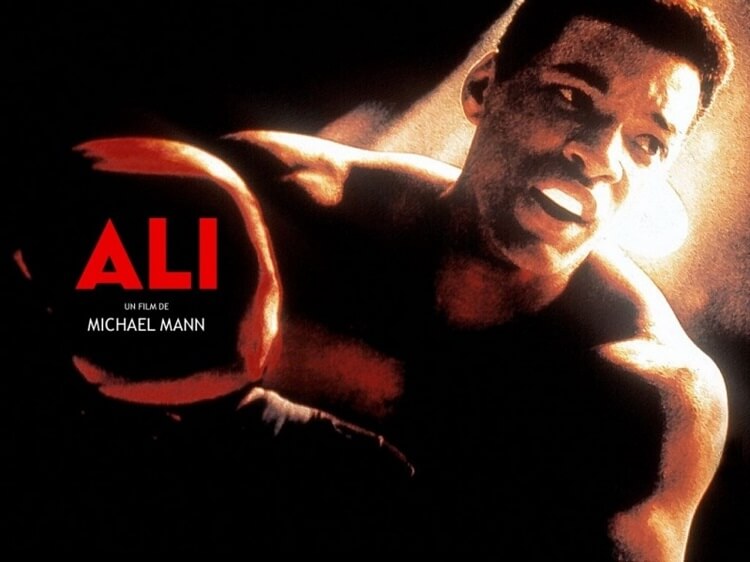 Genre: Drama/Historical drama
Director: Michael Mann
Writer: Stephen J Rivele, Gregory Allen Howard
Cast: Will Smith, Jamie Foxx, Jon Voight
IMDb Rating: 6.7/10
Ali is another hit movie that can be streamed on BBC iPlayer; the story is about a famous boxer Sonny Liston. He converted to Islam and was named Muhammad Ali. he was banned from boxing as he criticized the Vietnam war.
However, the great boxer has his comeback and fought Je Fraizer in 1971 to reclaim his title from George Foreman in the Jungle fight.
The movie is all about the social and political disruption the US went through after the assassination of Martin Luther King Jr and Malcolm X.
---
10. I Am Greta (7.7/10)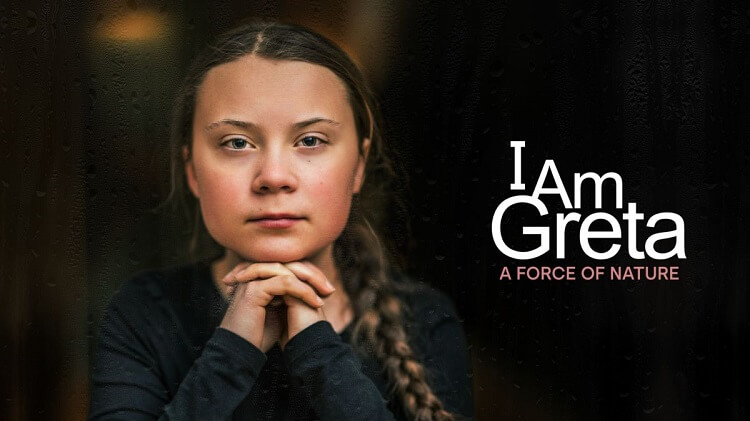 Genre: Documentary
Director: Nathan Grossman
Writer: Hanna Lejonqvist, Per K. Kirkegaard, Olof Berglind
Cast: Greta Thunberg, Svante Thunberg, Niclas Svenningsen
IMDb Rating: 7.7/10
I am Greta, a co-produced documentary film about Greta Thunberg. A student who begins her school strike to educate the government and people around her about preventing climate change. 
The documentary is about taking action related to climate change before it is too late. She demonstrates to the authorities in the film that if they do not care about her future, why should she be worried about it? 
I am Greta is an excellent documentary about a climate change activist highlighting an important topic. It is one of the top movies to watch on BBC iPlayer.
---
FAQs – Best Movies on BBC iPlayer
Can BBC iPlayer be watched in Ireland?
BBC iPlayer can not be watched in Ireland. A safe and secure VPN is needed, which can change your IP address to the UK. Six hundred twenty-eight high-speed VPN servers in 3 UK cities can safely provide you with our UK IP address.
Are there any good dramas or documentaries on BBC iPlayer?
Much popular drama series are being aired on the BBC iPlayer to watch online. Some of them are as follows:
Period Drama. Call the Midwife

Crime Drama.Happy Valley. It never goes away.

Entertainment. The dragon's den. 

Entertainment.The Apprentice. 

Crime Drama. Death in paradise.

Documentary. The stamina begum story
What films are currently available on BBC iPlayer?
BBC iPlayer has movies of every interest  for everyone:
Romance. Film Star Don't Die in Liverpool. Love that knows no bounds.

Period. Emma.

Period. Portrait of a Lady on Fire.

Drama. Wildlife.

Romance. Tycoon

Romance. A Matter of Life and Death

Romance.Master Cheng
Is there anything good on BBC iPlayer?
There are several popular programs available on BBC iPlayer some of them are, 
Match of the Day, 11/02/2023:With West Ham v Chelsea

Crime Drama. Happy Valley.

 Drama. EastEnders

Entertainment. The Apprentice.

Entertainment. The Graham Norton Show
Do all films go on iPlayer?
Unfortunately, BBC iPlayer can not always receive all rights for every broadcast program. This mostly depends upon the cost needed to gain the licenses from other parties or for legal or contractual reasons.
---
Conclusion
BBC iPlayer may have a smaller library than the others, but you can find some of the best movies to stream online. Some of the top 10 best movies on BBC iPlayer to watch in Ireland are. 
You can stream your movies online without any issues, except that BBC iPlayer is unavailable outside the UK, and you will need a VPN to access its film library if you want to watch your favorites.
ExpressVPN is our recommendation as it has multiple UK servers and some of the best top-notch security features that make streaming more accessible and keep you safe from your local ISPs.