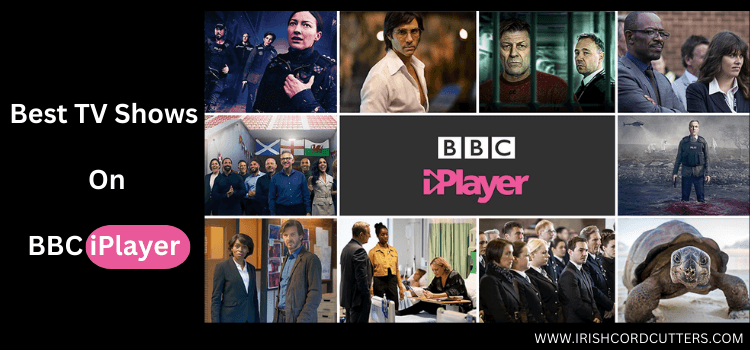 The BBC iPlayer is a video-on-demand service that is delivered to the UK audience. It offers a large library of movies, TV shows, series, variety shows, news, sports, etc.
The BBC iPlayer library consists of a vast range of genres that can keep the audience hooked.
This year on BBC iPlayer, we saw the premiere of brand-new seasons of popular shows including Death in Paradise and Call the Midwife. Other new pieces this year featured This is Going to Hurt and The Control Room.
However, as it is a UK-based service it cannot be accessed in Ireland due to the geo-restrictions. If you try to watch the best TV Shows on BBC iPlayer in Ireland an error message will appear on your screen, that says:
I was able to watch my favorite shows such as
Chloe, The Tourist, Four Lives,
and much more with the help of
ExpressVPN
without any buffering and restriction issues.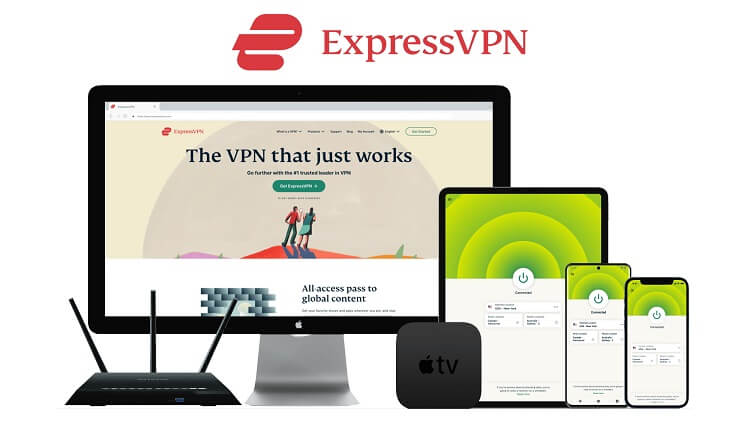 ExpressVPN is our recommended choice when it comes to unblocking BBC iPlayer in Ireland as it easily bypasses its geo-restrictions and keeps your online identity safe while streaming.
Get yourself ExpressVPN today and enjoy 3 extra months for free. You also get a 30-day money-back guarantee so use all of its features risk-free for 30-days.
Try ExpressVPN (Black Friday Deal)
---
15 Best TV Shows on BBC iPlayer In 2023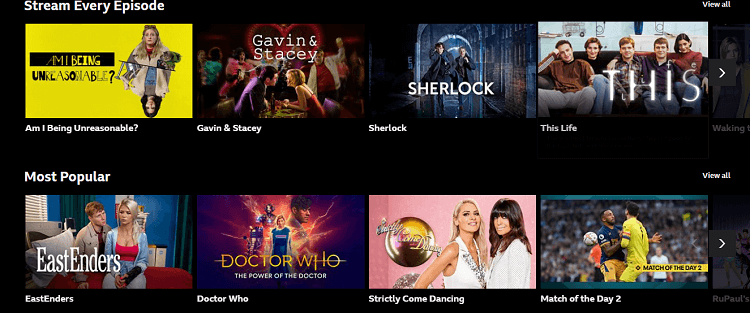 The following list is of the best TV shows on BBC iPlayer, we have made a list of shows according to the IMDb ratings for you.
| | |
| --- | --- |
| Shows | IMDb Rating |
| The Green Planet | 9.2 |
| This is Going to Hurt | 8.4 |
| The Responder | 7.4 |
| Four Lives | 7.4 |
| Life After Life | 7.3 |
| Cheaters | 7.3 |
| Here We Go | 7.2 |
| Louis Theroux: Forbidden America | 7.1 |
| The Tourist  | 7.0 |
| The Chris and Rosey Ramsey Show | 6.9 |
| Conversations with Friends | 6.7 |
| Chloe | 6.6 |
| The Witchfinder | 6.5 |
| Mood | 6.2 |
| Rules of the Game | 6.2 |
---
Top Picks
Here below are the top five picks we have arranged for you, these shows are a great watch. You can stream them on the iPlayer library and enjoy the perfect plot and twists the shows/movies have. They are arranged according to the highest IMDB ratings:
1. This is Going to Hurt

This is going to hurt is a comedy-drama taken from Adam kay's book of the same name. Like Kay's history, this show guides us about the pressure NHS worker go through day in and day out.
Ben Whishaw (No time to die Paddington) plays the role of Adams himself and sees how a young doctor handles the challenges that come with working in obstetrics and gynecology.
It's divided into equal parts of honesty, heartbreaking, and managing and blending humor into some difficult parts. 
It is a season of 7 episodes and each episode is of 45 minutes. The writer has described everything as a 'love letter to the NHS' but it also shows the pressure we put on people within it.
It tells you all about how a day of a junior doctor adam goes with back-to-back shifts, hypochondriacs, and racist mothers-to-be. In a labor ward, his day involves soaking in blood mentoring an anxious trainee Shruti and disappointing his friends by working the late shift.
---
2. The Responder

The Responder stars Martin Freeman as Chris Carson, a police officer who is attempting to salvage his marriage and maintain his financial stability.
Chris adds a new layer of burden to his lifestyle by taking on a new rookie partner named Rachel while managing his own stressful life. However, they quickly learn that their lives depend on them either supporting or killing one another.
This is the first original television tale written by former police officer Tony Schumacher, who drew inspiration from his own actual experiences as an urgent response officer.
---
3. Four Lives

It is a true story of 4 young gay men who lost their lives in Barking, Essex between June 2014 and September 2015 to a serial killer Stephen port (played by Stephen Merchant), he drugged and raped which caused 4 innocent young men to die. 
It is a story of the 4 courageous families fighting for the justice of ports victims and it tells a lot about the four victims, Anthony Wall Gate, Gabriel Kovari, Daniel Whitworth, and Jack Taylor, and how their families and friends worked tirelessly to know what happened to their loved ones. It is a short season of only 3 episodes.
---
4. Life After Life

A new version of the same-titled bestseller by Kate Atkinson is titled Life After Life. The entire series is now accessible to stream on iPlayer, albeit it still airs once a week on BBC Two.
The series, which is set against the setting of the two World Wars, centers on Ursula Todd (Thomasin McKenzie), who survives and perishes in a variety of situations after dying the night she is born.
Her quest has her exploring if someone can ever truly have a perfect life as she keeps on reincarnating throughout pivotal moments in recent history.
---
5. The Tourist

The Tourist is about a man, a Brit who has wound up in Australia is the subject of this twist-filled, action-packed, darkly humorous thriller. He is chased by a huge truck that is attempting to run him off the road.
The man escapes a stunning pursuit only to awaken in a hospital sometime later with no memory of his name or background.
He must work quickly to find out the truth about who he was and is now, though, in order to avoid being caught by those who want to put an end to his voice for good. People from his past are coming back to torment him.
---
Why do I need a VPN to access BBC iPlayer?
To watch BBC iPlayer outside of the UK you will need a VPN because the service is restricted to the UK only.
This is because if you try to watch anything on BBC iPlayer without a VPN you will not be allowed to proceed and receive an error message. The geo-restrictions are due to licensing and copyright issues.
A VPN simply changes your virtual location. It helps you with getting through the geo-restrictions and security checks.
With the help of a VPN, you will be assigned a UK IP address if you connect to the UK server and you will be allowed to enter the website without any problem.
A VPN not only gives you a new IP address but also keeps your profile safe and private. It uses a few security features such as double masking and DNS leakproof to keep your online activities safe from hackers and government officials.
---
On What Devices/OS Can I Watch BBC iPlayer?
You can watch BBC iPlayer on multiple devices online, to enjoy shows and movies online you can watch them on:
Android (Android Phones)

Linux (Laptop, Desktop)

macOS (Macbook Air, Pro, etc)

iOS (iPhone)

Windows (Laptop, Desktop)

Playstation
---
Alternate Services for BBC iPlayer
There are some other UK TV services on which you can watch shows and movies, these services also need a VPN service to access them.
Here are some of the options for you:
---
FAQs 
What are the best TV shows on BBC iPlayer that are aired right now?
The most popular TV shows on BBC iPlayer at the moment are The Split King, Chloe, The Peaky Blinders, and The very British scandal.
Is BBC iPlayer app free to use?
The app of BBC iPlayer is free to download and can be downloaded on any device however the services need to be subscribed to.
In what languages can I watch the content on BBC iPlayer?
You can find the content in 3 different languages on BBC iPlayer, these are
English
Welsh
Scottish Gaelic
---
Conclusion
BBC iPlayer is a great platform to watch amazing and interesting shows from all genres. Action, thriller, mystery, drama, romantic, and any genre that you can name, are all available on BBC iPlayer.
We have listed down some of the best shows on BBC iPlayer in 2023 with descriptions that will give you a sneak peek into them so that you can decide what you want to watch.
But a VPN will be required to unblock BBC iPlayer. A VPN provides you with a disguised location to stream geo-restricted sites, and for that ExpressVPN is our #1 choice.